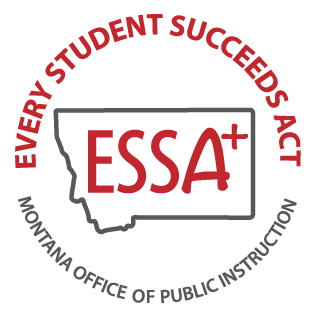 September 27, 2018
Calculating Student Growth
Percent Progress is defined as the percent of students at each school increasing their test scores from one grade to the next when compared to their peers.
This method converts the Smarter Balanced Assessment Consortium (SBAC) scaled scores to z-scores based on the normal distribution of the scaled scores in Math and ELA to allow for comparisons of test scores between grades. Each student's scaled score is converted to a z-score at each grade.
Improvement will be tracked on a student-by-student basis. Each student will be tracked over a two-year period to determine the amount of improvement shown. Every student's test score will be normalized for the previous year's test results and the current year's test results. Normalization will provide the number of standard deviations above or below the mean of that student's test score for each year. The difference between the two normalized test scores will provide the amount of improvement the student shows over the two years. The normalized test scores will then be aggregated to the school level. A mean normalized test score will then be available for each school/subgroup required. The mean normalized test scores will then be compared to each other to determine how each school/subgroup is showing improvement.
Certifying Data October 2
nd
When certifying graduation/dropout numbers October 2nd through October 12th please take note that these certified numbers will be used in the ESSA accountability system to determine your school's designation of Comprehensive, Targeted or Universal. The OPI strongly recommends a leadership team reviewing this information and certifying on time.
Revising the Continuous School Improvement Plans (CSIP)
The Continuous School Improvement Plan (CSIP) is now open for 2018. The new CSIP combines five different district/school improvement plans: (1) state-level questions for districts and schools, (2) federal-level plans, (3) schoolwide Title I plans, (4) special education improvement plans, (5) and CTE plans. Please submit specific feedback on what could be improved on the CSIP. A focus group including representation from the Title I school COP, comprehensive schools, and Advanced Ed. Schools will be asked to participate and the focus group will advise on changes for next year's CSIP.
Please send general ESSA inquiries to: ESSAinput@mt.gov